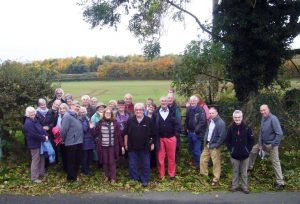 We are currently seeking volunteers to join our BWAS team.
We are one of the oldest county based archaeological societies in the country but we need more people to help. If you are passionate about the archaeology of Birmingham and Warwickshire and can spare a few hours a month to help with or take on the following roles please contact us:
Click on the links to find out more about the roles. We will be happy to welcome you as a volunteer or as a new Trustee.
The Membership Secretary will act as the main link between the Society and its membership. You will maintain our records and deal with new applications for membership, membership renewals and making sure members are kept informed of our programme of events.
The Programming Secretary is responsible for taking a lead on coordinating and promoting a programme of activities for members of the Society. You will work with trustees and external partners to establish a programme of meetings, lectures, day schools, excursions, volunteering opportunities and other activities that will attract and retain a broad membership.
VOLUNTEERING OPPORTUNITIES