We are currently seeking volunteers to join our BWAS team.
We are one of the oldest county based archaeological societies in the country but we need more people to help. If you are passionate about the archaeology of Birmingham and Warwickshire and can spare a few hours a month to help with or take on the following role please contact us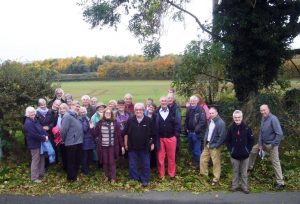 Treasurer
Planning our regular monthly lecture series
Developing a programme of excursions and events
Publicising BWAS in the press and on social media
Editing a regular newsletter and
Membership secretary.