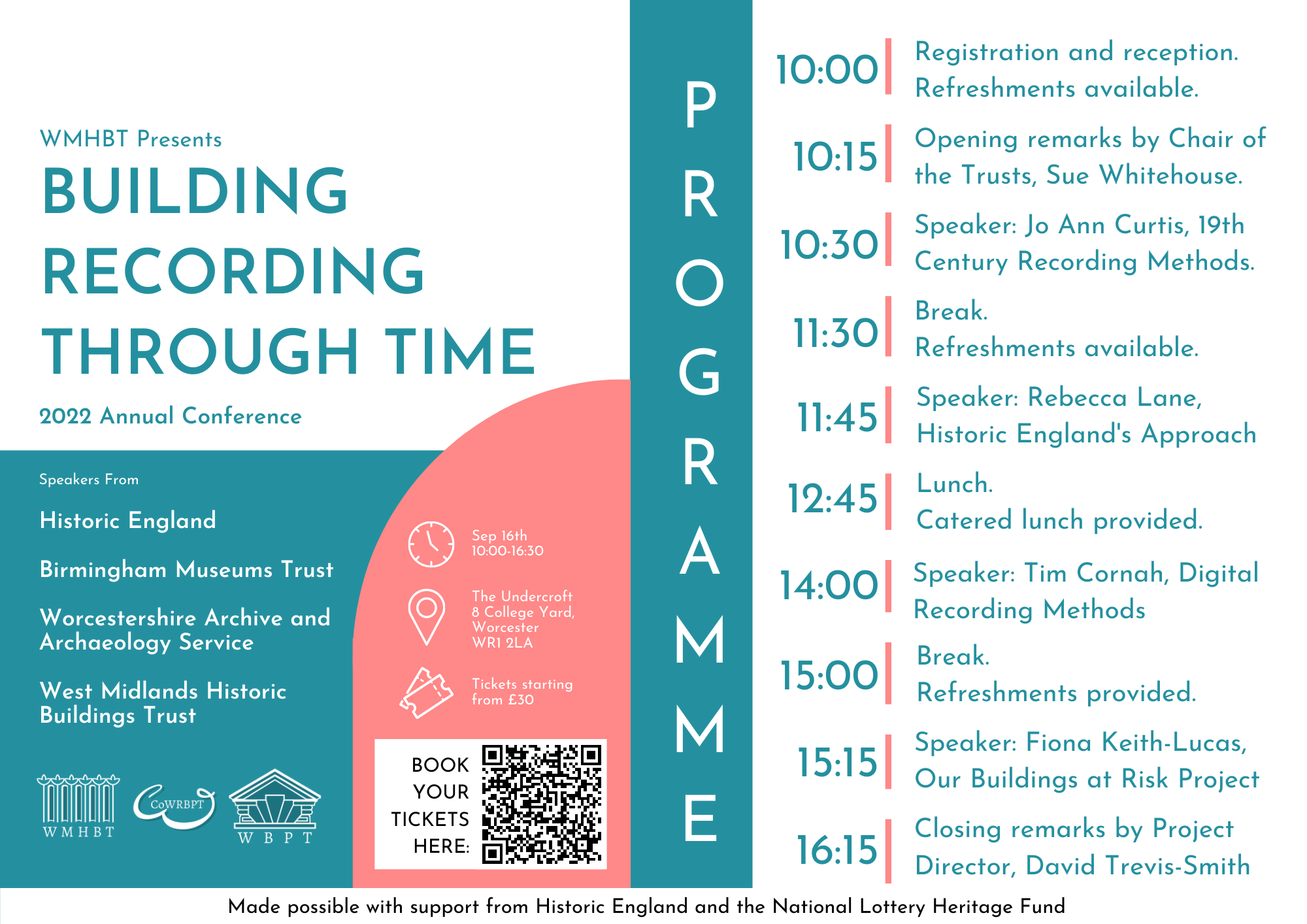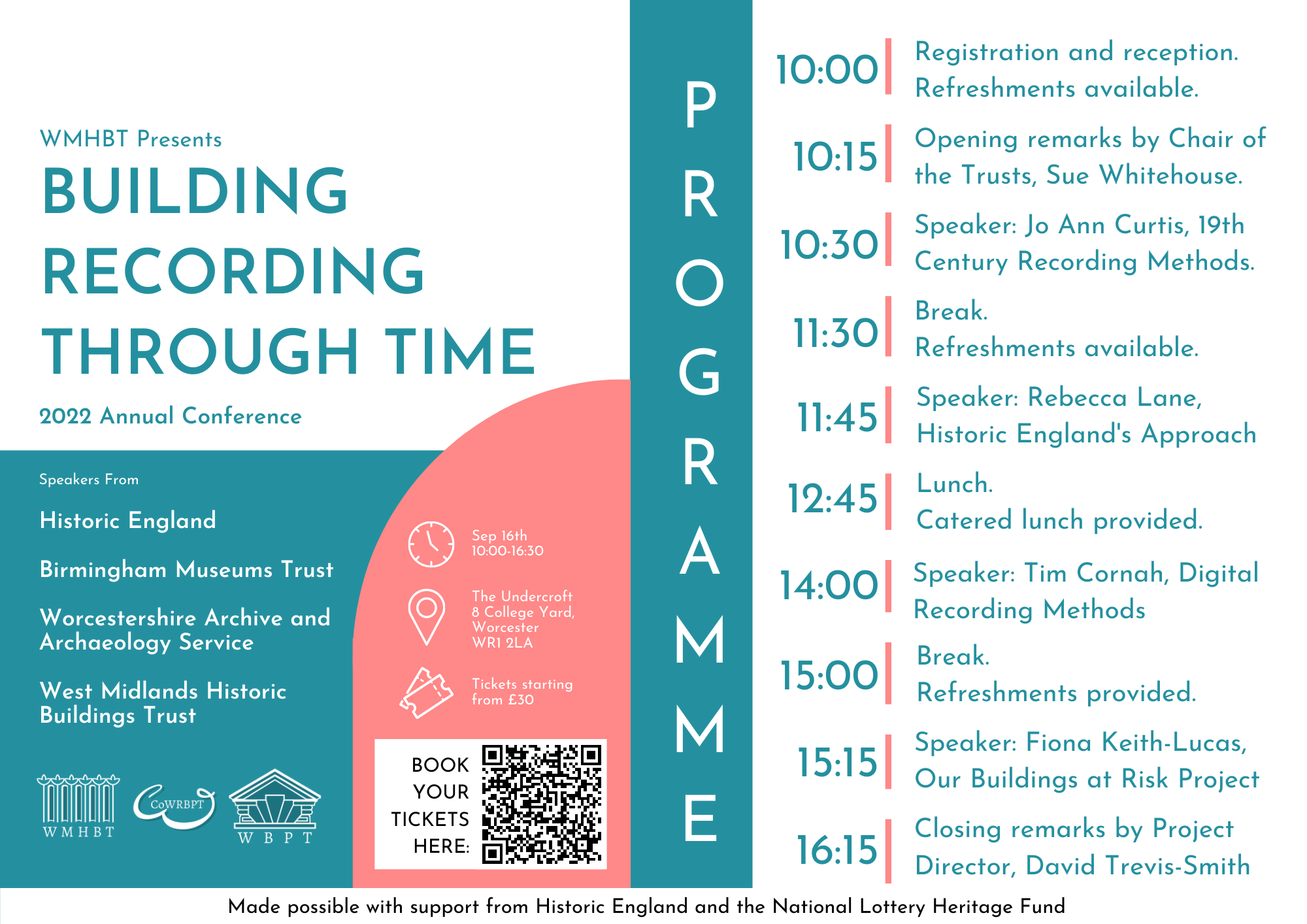 Date: 16 September 2022
Times: 10 – 4.30pm
Location: The Undercroft, Worcester Cathedral, 8 College Yar, Worcester, WR1 2LA
Join WMHBT for their conference entitled 'Building Recording Through Time'.
They will be welcoming speakers from Historic England, Worcestershire Archive and Archaeology Service, and Birmingham Museums Trust as well as the trusts staff.
Talks will take you through a journey of building recording from the 19th century all the way up to the modern day and digital recording methods.
The day will include a catered lunch along with refreshments being provided throughout.
Building Recording Through Time