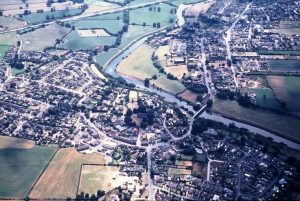 Tuesday 6th February 2018 7.00 pm
Speaker: Mike Shaw
This talk will be looking at how the application of 21st century technology can shed new light on the study of medieval town planning across the midlands.
Mike Shaw is currently undertaking at PhD at the University of Birmingham looking at methodologies for the study of the topography, origins and development of medieval towns, including the modern technologies, such as geographic information systems. His work has concentrated on the historic towns of Cheshire and the East Midlands town of Northampton but he will be comparing these to examples from the West Midlands and England in general to emphasise recurring patterns of development.
Mike was Black Country Archaeologist until his retirement in 2014. Previously he carried out a survey of the historic towns of Cheshire from 1997-9, and before then spent many years excavating Anglo-Saxon and Medieval sites in Northampton and Northamptonshire.
This lecture will take place at the BMI
Medieval Town Planning: exploring the topography, origins and development of medieval towns