With Prof. Chris Dyer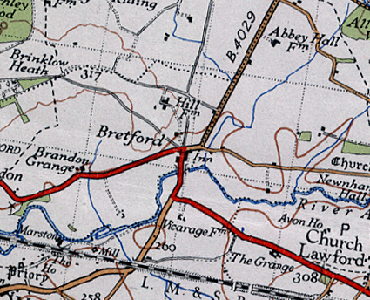 Bretford is a small hamlet in Warwickshire, lying roughly equidistant between Coventry and Rugby. A little to the south, the Fosse Way is carried over the Avon on a medieval five-arch stone bridge.  Although now a very small settlement, Bretford was originally larger, a planned, early 13th-century market town, with the Fosse being diverted from its Roman line to service it. By the 15th century the town had suffered a major decline from which it never recovered.
Prof. Dyer has undertaken extensive field-walking on many medieval settlement sites in Warwickshire, including Bretford. He will present his most recent research in this lecture.
Tuesday 6 December 2016, 6.45pm-7pm BWAS AGM- Tuesday 6 December 2016 7pm-8pm New towns in medieval Warwickshire: the mystery of Bretford